Archive for the '2010-2017' Category

July 22nd, 2015

2010-2017
,
Current

No Comments »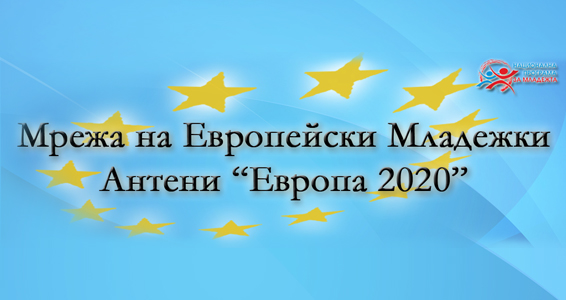 DURATION
January 2015 – March 2015
AIMS

The main objective of the European Youth Antennae Network – "Europe 2020" project is to prepare, train, develop and create a sustainable network of youth antennae in five regional cities in North-West Bulgaria /Veliko Tarnovo, Razgrad, Targovishte, Shumne, Silistra/ which will allow the young people to obtain and sustain up-to-date knowledge and information that is directly related to discovering new European horizons, opportunities for education and work in the EU, self-development and self-recognition. The main methodology of the project is the non-formal educational method for multilateral data exchange, in addition to the interactive educational module for distant education and carrier development "Europe 2020".
The project aims to create a sustainable network of youth cores, who will be able to communicate, participate in joint youth initiatives and act as "conductors" of the European perspective and opportunities in their regions.